BEEZUMPH 27, Internet ticket sales will stop at 18.00 hrs on Saturday 7th July for all ticket types. It would help if you are intending to come to the event if you could purchase your tickets as soon as possible, we do have some track spaces left & 'Rally' tickets.
Graham Redrup
Secretary@tr3oc.com
We have just had some more engine drawings printed as there is still demand for them. They will be in stock again in the next week or two so keep keep a check on the merchandise section if you want one.
UPDATE – 6/5/18: Now back in stock
All issues from the very first Fishtail in 1979 up to TE 225 are now available for members to view online.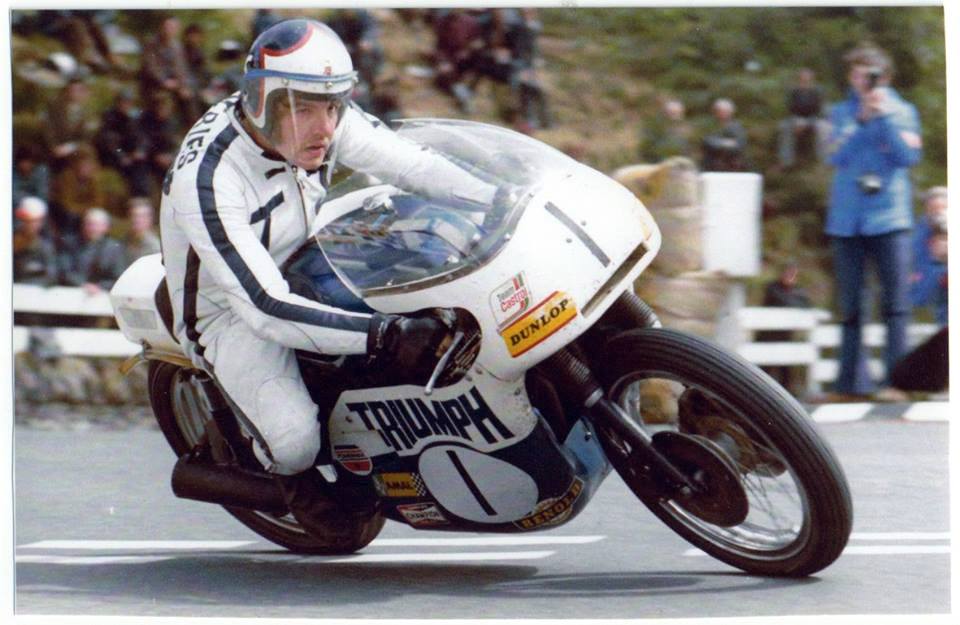 We are proud to announce that TT hero Tony Jefferies will be Guest of Honour for Beezumph 27 on July 13th & 14th. Tony will give a special talk covering his racing career on the Friday evening and present the event awards on the Saturday.
Tony Jefferies (born 24 April 1948) is a former Grand Prix motorcycle road racer. However it was his success aboard the iconic triples on the Isle of Man that etched a place in the hearts of triple enthusiasts.
In 1969 Tony started a stunning TT career, achieving six podiums in five years, including three wins, two second places and a third place finish. While Tony successfully rode a range of machines both English and Japanese his place in the affection of the Trident and Rocket 3 Owners Club was sealed when in 1971 he won the Formula 750 TT and finished second in the Production 750 TT against the might of home and oriental factory teams. In 1972 he occupied the second step on the winners rostrum in the F750 TT. Remarkably a year later Tony Jefferies pulled of a win in the 750 Production TT and a third place in the F750 TT, all riding the Trident three cylinder marvels.
Outside the racing arena Tony, Managing Director of Allan Jefferies Motorcycles, added the BMW franchise in 1971 and in 1973 his race career ended following a serious crash. In 1995 Tony opened a solus BMW showroom in Shipley and in 2010 opened a new state of the art 16,000 sq ft BMW showroom, Tony's daughter Louise has taken over the day-to-day running of the business. Today, Allan Jefferies is BMW's longest serving dealer (46 years) and its biggest UK dealer.
The TR3OC will be celebrating the 50th Anniversary of our iconic British triples at the 2018 Classic TT Races presented by Bennetts. TR3OC is organising a spectacular display of both road and racing triples together with associated memorabilia.
Tridents are the most successful production racer ever at the TT winning six consecutive production class races on the island
Visitors to the Isle of Man during the Classic TT will be able to see a comprehensive collection of motorcycles including the rebuilt Slippery Sam, courtesy of the National Motorcycle Museum as well as the first Triumph Trident to be raced around the famous Mountain Course in 1969 – the Hughes Triumph that was ridden by Martin Carney.
A dozen more notable race bikes will also be displayed as well as a selection of artist John Hancox's pen and ink drawings. John is a Technical Illustrator whose work can be seen every time a Triumph Trident Parts Manual is opened.
Along with the racing legends the display will feature a definitive collection of road bikes. Starting with a 1969 Aquamarine T150 together with UK and US examples of various bikes, including Hurricane, Rocket 3's T150V's and T160's.
The Trident model that completed a 24 hour sponsored ride around the TT Course for the Manx Grand Prix Helicopter Fund and will again be raising funds for this great cause at the display with the obligatory collecting buckets. In addition a replica Travelling Marshal's Trident and the original marshals bike that was ridden by Travelling Marshal, Des Evans will be displayed for visitors. The Martin Russell Parallelogram will also be on display.
There will be a closed road parade around the TT Course on Saturday 25th August with many of the display bikes taking part. The lap will see Des Evans reunited with his Travelling Marshal's Trident for a lap of 37 ¾ miles, while Ian Martin, TT star Guy's father, will be riding his BSA Rocket 3.
On the morning of Sunday 26th August, the display will temporarily de-camp to Jurby Motodrome where the Vintage Motorcycle Club's Isle of Man section host their annual Festival of Jurby event. Visitors will have the opportunity to see the world's greatest display of Vintage and Classic motorcycles – not only on their paddock stands but also spreading the instantly recognisable aroma of Castrol R on the Jurby racetrack.
Commenting on the anniversary Ian Bradshaw TR3OC Area Rep for the Isle of Man, said:
"None of the above would have been possible had it not been for the input of the Isle of Man Government, Department for Enterprise's Motorsport Team and the Isle of Man's Vintage Motorcycle Club Section as well as and importantly everyone who has allowed their bikes and memorabilia to be displayed. I hope everyone interested in motorcycles takes the opportunity to enjoy what is the display of a lifetime."
See here for more information on the Classic TT.
Triple Echo issues 118 to 135 have now been added to the on-line archive.
Mitch Klempf has been in touch as follows:
I have a few more parts for the bikes that I would like you to put the word out for me. A couple of back in stock items.
60-3558A X75 breather pipe assembly. Here is a link from our website. http://www.klempfsbritishparts.com/hose-breather-assy-73-x75-0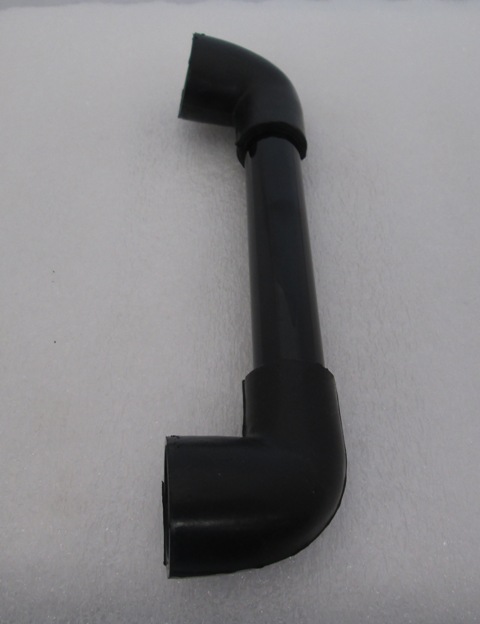 97-4463 bottom fork yoke and stem for T150V disc brake front end.
http://www.klempfsbritishparts.com/YOKE–BOTTOM–T150V–DISC-BR-0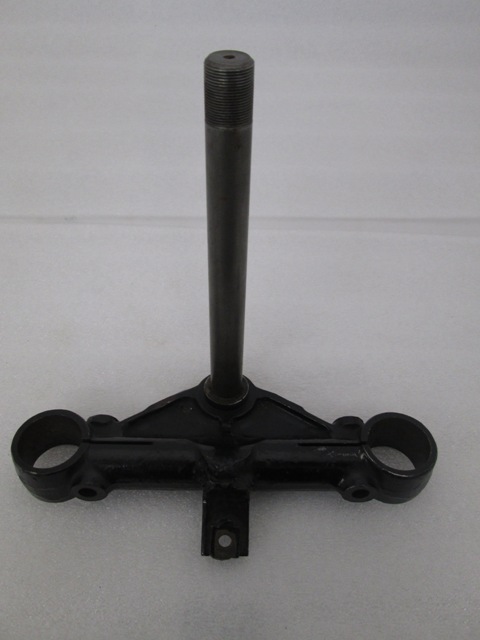 These are NOS.
All issues of Triple Echo and even Fishtail, going back to issue 1 from 1979 have now been scanned into PDF files. The long hard slog to convert them into files to publish on the website continues and we already have all issues of TE from 2002 to 2016 available to read on-line. The conversion and publishing process seems to take longer than anticipated as I keep seeing fascinating articles that I just can't help but stop to read. Enjoy!