The provisional dates for this year's Beezumph are Friday 14th and Saturday 15th of August with a venue change for this year – Snetterton Race Circuit, Norfolk, England
These are all subject to the signing of the contracts with further details to follow.
The link on the left should now be working for all, thanks for your patience.
We have received this from Clive of Clive Scarfe Systems:
Here is a great Christmas present idea that you can ask your loved ones for, available in the UK from Clive Scarfe Systems.

This DVD made by those friends of ours at Classic Triumph Australia is a comprehensive guide to the rebuilding of a Trident/R3 engine and its peripheral's. A must have for the amateur and seasoned owner alike, forget the socks and underpants and get your loved ones to purchase this, you won't regret it.
Have a great Christmas. Clive.
Full Details Here: clivescarfesystems.co.uk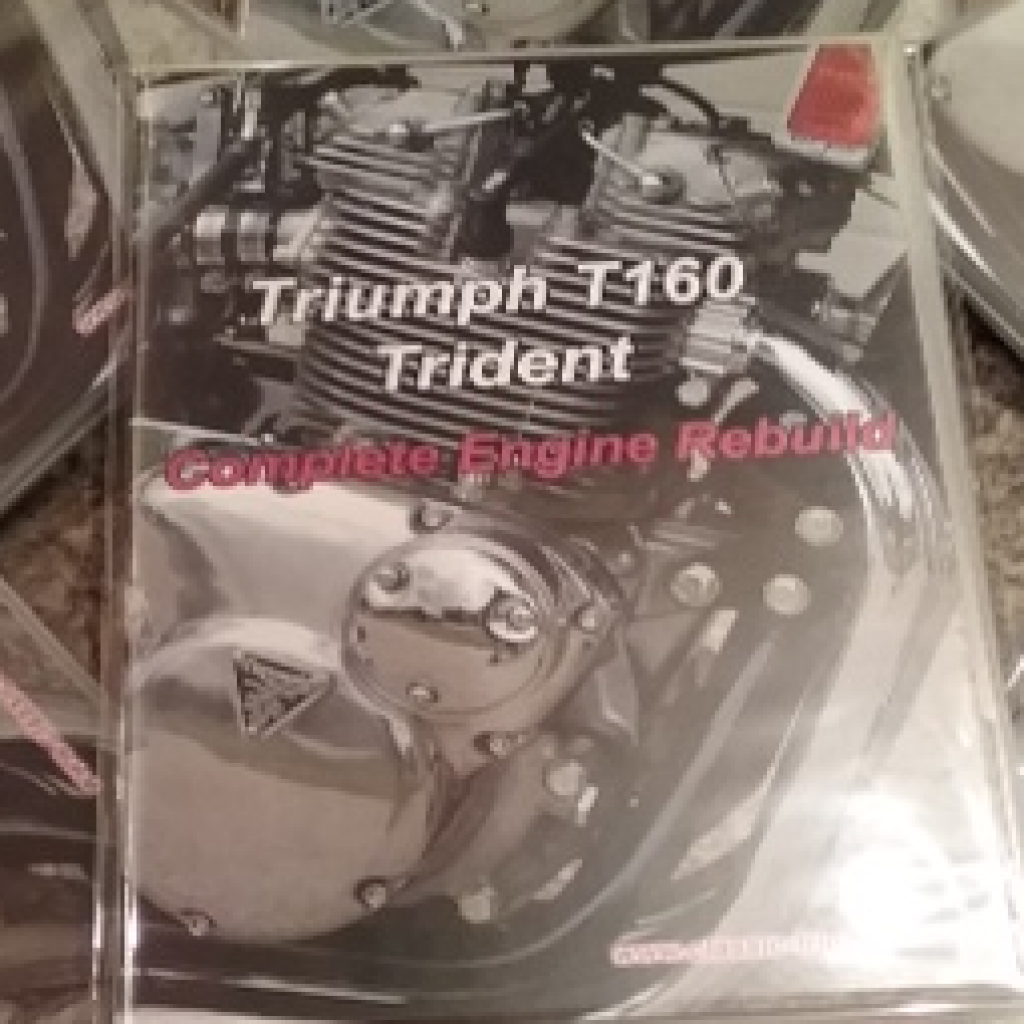 Advance ticket sales are now open, follow the link below to the Newsletter for details and full show information.
Don't forget we will have a club stand there, come along and say hello!
****Newsletter here****
We have just learned that Percy Tait has passed away. A great racer and in Alex George's words " Proper Legend and Great Guy. Feared by many…LOVED by ALL. " He will be sadly missed.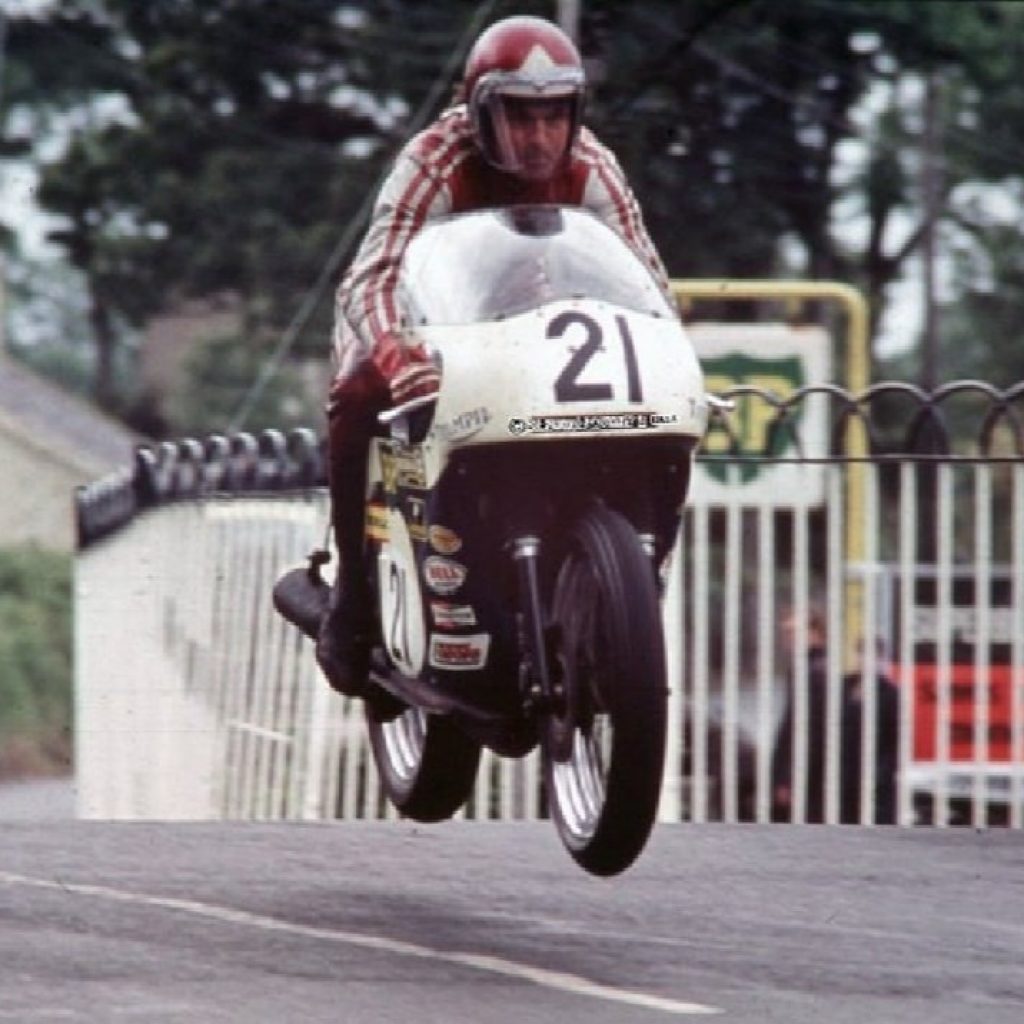 Our events list is looking good for next year, if you are organising any events or think of an event of interest which we can include, please e-mail Martin events@tr3oc.com
View our list of Events Here: :https://www.tr3oc.com/events/
Due to the London Motorcycle Museum closing down we had to find a new home for our Triumph P1 Prototype motorcycle, after the committee exploring many avenue's of where it should or should not be, we decided to approach the Triumph Hinckley Factory, as at their number 2 factory there is a display of many machines, past & present. Dave Bloor made contact with them to offer the machine & after they had considered our offer, they contacted us to say that they would welcome having it as part of their display at the Triumph Factory Visitor Experience.
I collected the P1 from the LMM which was quite a sad experience as they had been the custodians of it since the club got it & I know how proud Bill Crosby was to have it there, but onwards we must go. I gave it a check over & prepared it for delivery to Hinckley & when completed we arranged through Roy Shilling, who had been our contact with Triumph, when we could make the delivery. We set a date for 8th November 2019; Graham Jeffery helped me reload the P1 & secure it in my van to start the journey to Hinckley where we were met by Dave Bloor & Dougy Beardsall as well as Roy Shilling. The bike was unloaded from the van & into the building where Roy will organise its display & create a new information board. The P1 will still occasionally be seen at other locations as Triumph have agreed to us displaying it on club stands at shows etc. should we wish to do so.
I would like to take this opportunity on behalf of the TR3OC to thank all those who made it possible for the P1 to move to this new & most welcome location.
Graham Redrup (TR3OC Secretary)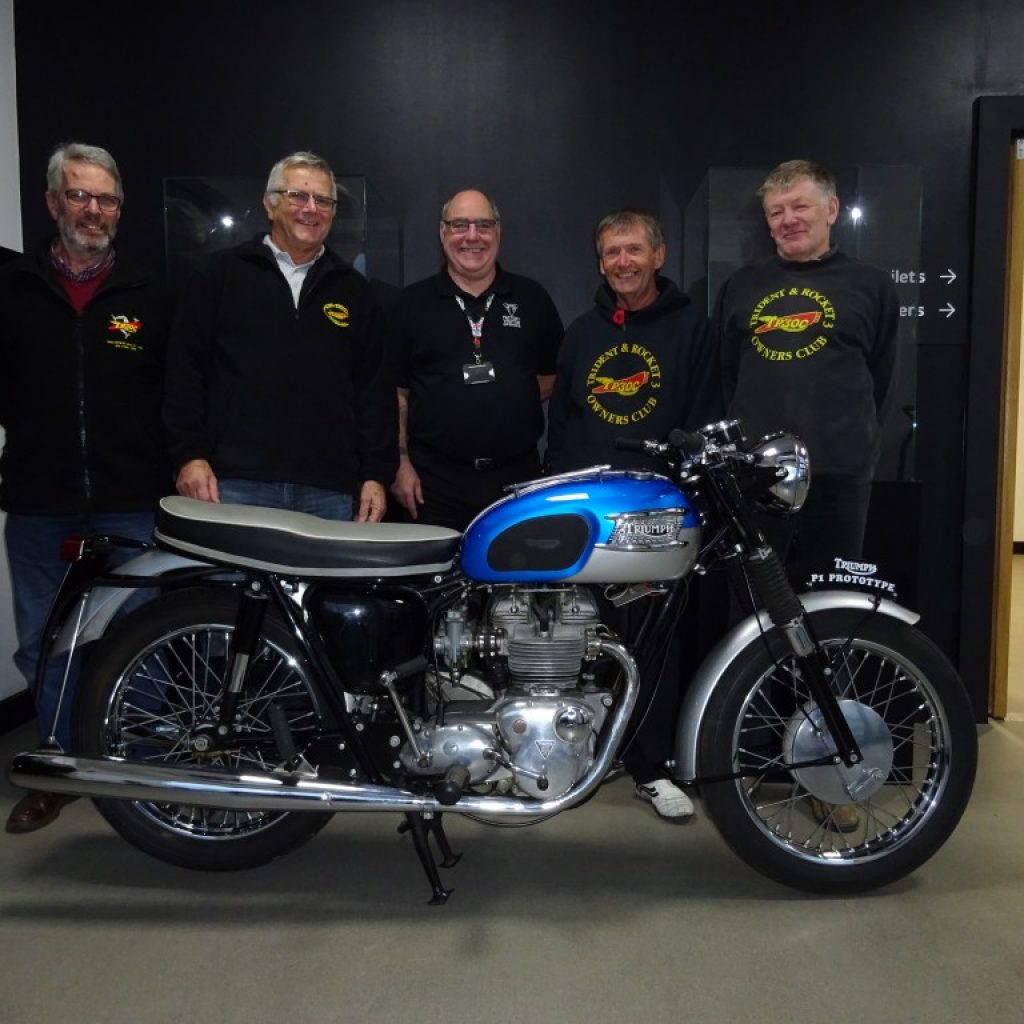 RIP Stan Shenton
It is with great sadness the Club reports the passing of Stan Shenton.
As the proprietor of Boyers of Bromley his racing Tridents,handled by David Nixon and Peter Butler, always gave a good account of themselves, including against the works Triples. Stan's books are owned by many members and his Trident development gave owners access to the modifications and improvements in performance they craved. The use of Seeley frames worked well on UK short circuits. RIP Stan.