The stickers have arrived for our 2022 Paul Fields Derbyshire Rally! A big thank you to Tom Concannon for providing these free of charge. We will be selling them at our event for a small charge with proceeds going to our nominated Ashgate Hospice and Motor Neurone Disease charities.
please see our events section for full details or contact myself on webeditor@tr3oc.com or Julie Turner julieturner012@gmail.com
Rich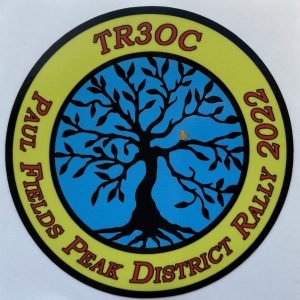 To get the ball rolling to start an area meeting in South Wales!
A Festival of Transport is run in Barry annually and hosted by the Cardiff Transport Preservation Group.
Are any TR3OC South Wales members available to meet me there?
I've entered my T160 as an exhibit – perhaps others may consider that too?
Entry forms are available from www.ctpg.co.uk
The Barry Festival of Transport
Sunday 12th June, 10:00am-4:30pm
Whitmore Bay
Barry Island.
Ian Weslake-Hill
Cardiff
Mad march rally
Hotel check in is 3pm.
Just to let everyone know we will be sitting down for dinner at 6pm on both evenings,
If anyone believes they won't make it for then, please will you ring up the hotel and let them know, hopefully they will sort something out for you speak to either James or Janet.
Additional to this we have our own parking space for the bikes which is out of veiw, there is a arch way at the side of the main entrance which leads to a central courtyard,if you are in a car then if you carry on through the archway to the back of the hotel there is parking there,no bikes to be started before 10am in the morning.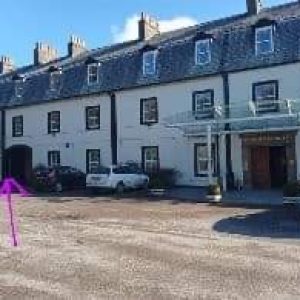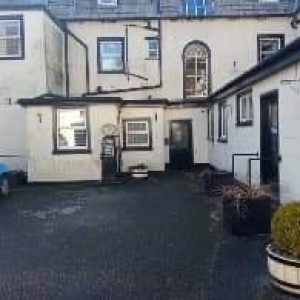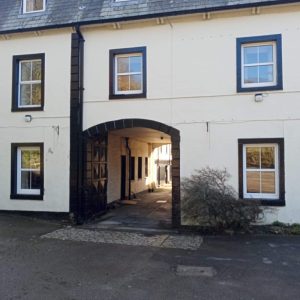 Mad March Rally Ride out menu
please note we have been asked to pre order our food for the ride out
menu is below please message me via messenger with you choice,if there is anyone going that isn't in the 21st century please could you inform them if you know of such a dinosaur
Cold Sandwiches – served on white/brown with salad & coleslaw
Beef with horseradish – £6.95
Prawns with marie rose sauce & lettuce – £7.25
Cheddar cheese & chutney – £6.75
Hot ciabattas – served with salad and coleslaw
Salt & pepper chicken with lettuce & lemon mayo – £7.95
Roast beef, mushroom, onion – £7.95
Cheese & onion – £6.95
Cheese & bacon – £7.25
Jacket Potatoes – served with salad garnish
Plain (with butter) – £5.50
Coleslaw – £6.75
Cheese – £6.95
Beans – £6.95
Three egg omelette – served with salad £6.50
Toppings (onion, mushroom, tomato, bacon, cheese) can all be added for 60p
Bucket of thin/chunky chips can be added to any of the above for £2.50, and a bowl of our soup for £3.25
there are a few names i can't tag to this Rob lyttelton and Alan Gerrard
if anyone could bring this to there attention please
cheers all
please give Keith Berry your order by next Sunday 07709 975610
Last call for bookings 20th February
25th to 27th March 2022
At the Shap Wells Hotel Cumbria
£50 per person per night with 2 sharing a room.
£70 per night single occupancy.
Includes evening meal and breakfast, à la carte menu available with upgrade fee.
Please contact Janet for booking and mention the tr3oc – 01931 716628
email- groups@shapwellshotel.com
This is the last call for rally goers for the mad march rally last booking date is the 20th Feb
Prices are as follows £50 per person sharing a room and that is for dinner bed and breakfast
Single room occupied are £70 per night for dinner bed and breakfast
Check in times are 3pm and check out 11am
The rate had been reduced due to some admin problems at the hotel.
Hopefully the weather will be kind to us as it has been for the last few years in March. We will have a ride our on the Saturday of approximately 75miles.
Looking forward to seeing everyone soon. Keith Berry organiser
Please find attached a link to the Tony Jefferies Tribute Video.
Tony Jefferies (24 April 1948 – 29 December 2021) was a multiple TT winner and prominent member of a great Yorkshire motorcycling dynasty.
He was recently interviewed by the TR3OC to celebrate his success with the Triumph and BSA Triples.
Link: Tony Jefferies video on Youtube
Paul Fields Peak District Rally 2022
Due to unforeseen circumstances The Holly Bush Inn where the 2021 Paul Fields Rally was held has now unfortunately closed. We have sourced another venue in the Peak District willing to accommodate the Rally. This is the Miners Standard pub and campsite at Winster. This venue has excellent facilities with limited accommodation. However, we cannot have the 2022 dates we had planned. Therefore, we will be changing the date to 22nd to 24th July. If you are interested in attending this rally, can you email julieturner012@gmail.com to book a place. More details to follow.
Beezumph 29 is scheduled for Friday & Saturday
29/30th July 2022 at Cadwell Park
These dates are provisional only and subject to change.
More news to follow.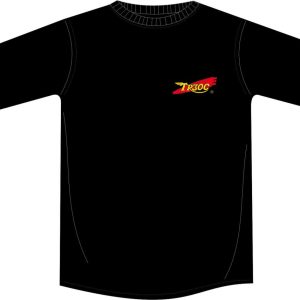 From December 13th new TR3OC Club T-Shirts are available from the merchadise webshop.
The shirts will be priced at £11.00 each, plus Post and packaging.
Available sizes are:
Medium
Large
Extra large
XXL