We will be running a Rally in Derbyshire near Matlock Bath on the 16th to 18th July which will be in the memory of well known triples enthusiast and club member Paul Fields.
Full details and booking info will be available soon on the events section
Save the date!!
Rich
To enable us to enjoy a less restrictive weekend away the dates for the North Wales rally have been changed.
Now taking place 23rd/24th/25th July.
Thank you George Sinclair for sorting this out, a great location and excellent craic!!
Rich
According to Graham Redrup the TR3OC Jurassic camp is on! Keep a watch on events section for full details very soon, dates are 9th & 10th July 2021.
Rich
I have finally uploaded the 2019 Triple Echo's
Please follow the link on this page:
The 2020 TE's are coming soon.
Rich
Neck Tubes.
We do have some spare neck tubes as you received in the last Triple Echo, these are for sale to club members at
£5 for UK, £6 for Europe, £7 Rest of World, these prices are inclusive of Post & Packing. Please send cheques payable
to "Trident & Rocket 3 Owners Club" to TR3OC, 6, Beechnut Drive, Darby Green, Camberley, Surrey, GU17 0DJ.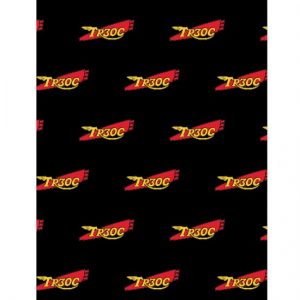 Hello All
When you receive Triple Echo you will read it has been difficult putting the last 3 issues together because of the lack of events due to the Covid pandemic. It was a relief when the articles that have been published arrived and I send those members my sincere thanks.
I have to say it's been relentless putting together TE along with another Club project and the changes I am having to make regarding posting TE in the future.
So, this is a request for anything of interest, Triple wise, you may have the time to put together. Please send to editor@tr3oc.com
Ride and keep safe
Les
Had word from Les that postage to Canada seems to be held up for some reason. If there are any questions please email Les editor@tr3oc.com

It is with regret that we have to inform everyone that due to government restrictions upon group events, more especially with regards to the specific guidelines around campsite operation that Lakeland 2020 is cancelled.
This decision has obviously not been reached lightly. The organisers and ChurchStile are in agreement that this would be the correct course of action.
We appreciate that this will come as a disappointment, though should not be considered unexpected. Given the year we have experienced, it was ambitious to anticipate that any other outcome would have occurred. ChurchStile have stated to ourselves that refunds are available on request, or the booking can be carried over to the 3rd, 4th, 5th September 2021, whichever is most appropriate.
Stui Smith