Many of our bikes are now reaching their 40th anniversary and in the UK that mean they qualify for Historic (free!) Road Tax. The DVLA rules however are not very easy to understand, so when you read this extract from their website, you'll need to concentrate!
Budget 2013 announced a measure to extend the scope of the VED exemption to classic vehicles by one additional year. From the 1 April 2014, vehicles manufactured in 1973 will be added to the exemption for this category. Budget 2014 announced the introduction of a rolling 40 year exemption of VED on classic vehicles. From the 1 April 2015, vehicles constructed 40 years ago will be added to the scope of the exemption.
The exemption cut-off date will be changed to 1 January 1974 to apply from 1 April 2014 as announced at Budget 2013, and to 1 January 1975 to apply from 1 April 2015 as announced at Budget 2014. The cut-off date will be rolled forward by one year on every 1 April in each subsequent Finance Bill.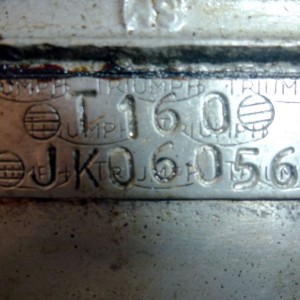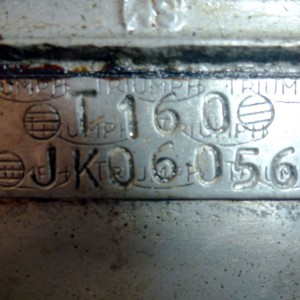 Changing the UK Taxation class of your motorcycle to 'Historic', can in most cases be done at a Post Office providing the current V5C shows that the motorcycle is in compliance with the info above, remember that the 40 year rule is rolling from 1st April each year.
On a motorcycle that was purchased new in the UK, the date of first registration will be accepted as proof of age, however, in some cases where a machine spent a long time in a showroom this is possibly less than 40 years so a 'Statement of Search' certificate is needed. Similarly, on motorcycles that have been re-imported and registered back into the UK the date of first registration will not certify the age. There should be an entry on the V5C front page, section 3 Special Notes, that will say 'WAS REGISTERED AND/OR USED. DECLARED MANUFACTURED 1975' if not a 'Statement of Search' certificate will probably be needed. Remember it is proof of the date of MANUFACTURE that is needed.
If you do apply for a 'Statement of Search', make sure you take photos of the complete machine plus rubbings and photos of the frame and engine numbers and send them as hard copies with your dating application (e-mailed information will NOT be accepted). Please note that DVLA is much tougher on this than they used to be; rubbings of parts of incomplete bikes will not be accepted for dating certificates anymore.