This is perhaps what sets the TR3OC apart from other classic motorcycle clubs.  The racing heritage of these machines is legendary and is still celebrated today in style at the annual Beezumph rally.  There is also a large number of racing triples competing in the UK CRMC series and at many other classic race meetings across the globe.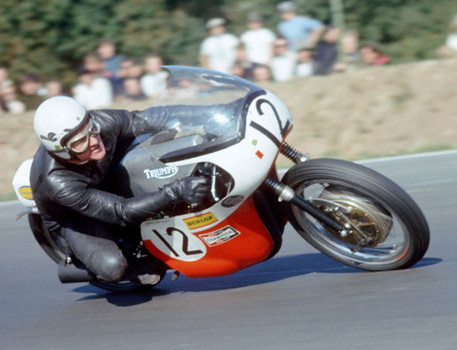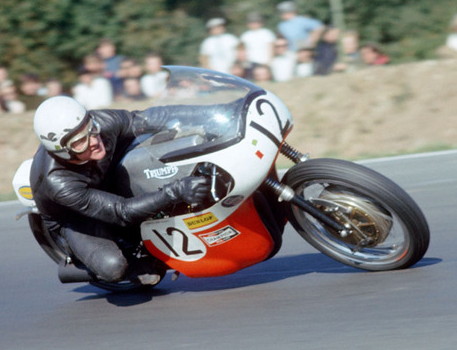 The most notable racing achievements start with Tom Mellor who set four world speed records at the Bonneville Salt Flats in September 2008 with a 1969 Triumph Trident T150.  Doug Hele continued to develop the engine, and in 1971 joined frame expert Rob North to produce the Formula 750 racing machines.  At the 1971 Daytona 200 the triples took the top three places; Dick Mann won on a BSA Rocket 3, followed by Gene Romero on a Triumph Trident and Don Emde third on another BSA Rocket 3.   John Cooper rode a BSA Rocket 3 to an upset victory over 500 cc world champion Giacomo Agostini in the 1971 Race of the Year at Mallory Park.  Cooper finished three-fifths of a second ahead of Agostini's MV Agusta.
Perhaps the best-known bike is Slippery Sam, a production-class Trident prepared by Les Williams and his team.  Slippery Sam won consecutive production races at the Isle of Man TT for five years, 1971 through 1975.   Bert Hopwood recommended a production version of the racing triple, producing 84 bhp (63 kW) at 8,250 rpm, but his suggestion was not adopted.   Further racing development was done in Duarte, California under racing manager Dan Macias.
There is detailed information on particular bikes and their history, for example Son of Sam and the Paul Smart Highboy Rob North in the Archive section under Racing Machines