Frank Perris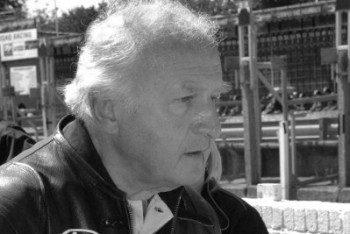 The club recently received the sad news of the death of Frank Perris. Frank wasn't directly connected with BSA/Triumph triples, in fact he ran the team of one the closest domestic competitors – the Norton F750 and Production racers that provided close competition.
Frank had been a successful club, national and international racer, typically riding Manx Nortons amongst a variety of British bikes of the era, but he is perhaps best known for his successful works rides for Suzuki in the 1960's.
Many of the Norton team managed by Frank also rode triples (Mick Grant and Dave Croxford to name two), and perhaps inevitably, Frank was re-united with them at Beezumph rallies, where he was a regular attendee for many years.
The TR3OC send their condolences to his family and friends.