***Postponed***"Race the Waves" Bridlington
When:
May 8, 2020 – May 10, 2020
all-day
2020-05-08T00:00:00+01:00
2020-05-11T00:00:00+01:00
TR3OC field a team of 3 3-cylinder-engined machines at Race the Waves, Bridlington, 8th to 10th May 2020
The TR3OC will this year field a team of 3 machines and have a cub stand at the annual Race the Waves event https://www.backfirepromotions.com/race-the-waves-2020) to be held over the Bank Holiday of 8th to 10th May 2020. The event, organised by Backfire Promotions, is a "Retro Theatre of Auto-motion" extravaganza that harks back to the Motoring Speed Events on the Yorkshire Sands and Post War 1950s Hot-Rodders, featuring custom cars and motorcycles. Now in its 3rd year, Race the Waves will be held on the South Shore beach at Bridlington, Yorkshire. In addition to purveyors of Steampunk, Alternative Lifestyle and Goth, and displays of classic motorcycles and scooters, Race the Waves includes a beach race run along the lines of a sprint competition between 2 machines.
TR3OC has entered 3 very different machines for the beach races on the Saturday and Sunday. The machines, kindly loaned for the event by John Young, are a triple-powered race car, a triple-powered off-road outfit, and just for a bit of normality a triple-powered Jim Rice BSA flat track replica. The flat track replica is based on the Trackmaster BSA Rocket 3 tuned by Tom Cates and ridden to race success in the Sedalia 25 Mile National by Jim Rice. It also featured in "On Any Sunday" and set a land speed record at Bonneville Salt Flats. [John Young, John Syme, Ian Strong. The beach at Bridlington will resonate with the howl of three-cylinder motorcycle engines on full chat, reminiscent of the halcyon days of the Triumph Trident and BSA Rocket 3 racers of the Transatlantic Trophy races in the early 1970s in the UK, and the iconic "Slippery Sam" Trident that won 5 Isle of Man races.
The TR3OC will also have a show stand at Race the Waves with Triumph Trident and BSA Rocket 3 machines and their derivatives in the line-up. TR3OC (https://www.tr3oc.com/), a club with an international membership, is dedicated to promoting the use of BSA and Triumph push-rod engine triples and owns and restored the P1 prototype Trident. The club supports riding events and runs Beezumph, its annual track-based rally. Beezumph 29 (http://www.beezumph.com/) will be at Snetterton, Norfolk in the UK on 14th and 15th August this year and is themed "Prototypes". For membership enquiries, please contact the Membership Secretary (membership@tr3oc.com).
The triple-engined off-road outfit entered in Race the Waves 2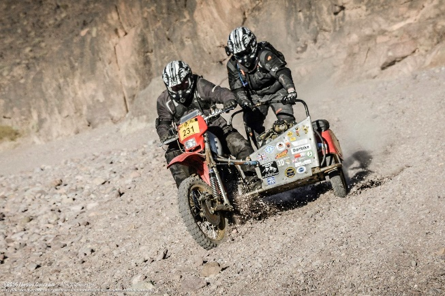 Triple-engined race car entered in Race the Waves 2020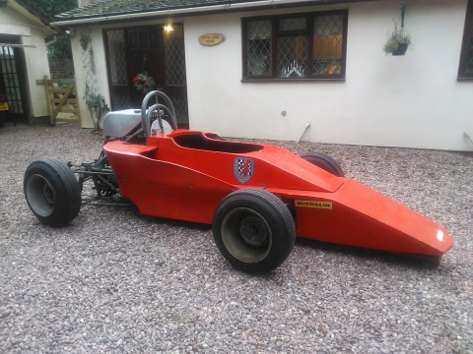 Triple-powered Jim Rice flat track replica entered in Race the Waves 2020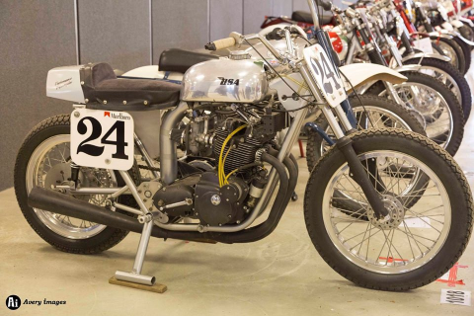 For more information please contact Martin Rawson (events@tr3oc.com) or Jerry Hutchinson, TR3OC PRO (pro@tr3oc.com)