Events
If you have an event you would like to add to this calendar, then please email website@tr3oc.com
Jul
9
Fri
Jurassic Camping

@ Woodyhyde Campsite
A new event for the club. It is basically a camping weekend with ride outs and walks in a beautiful coastal area of Dorset. Corfe Castle is just over a mile away, Swanage heritage railway runs along the side of the site, Swanage is just a few miles away too. Looking on the internet it shows far too many places of interest to list so I would say that there is something of interest for everyone, just do your own research first. If someone cares to bring a wellington boot along we can also have a go at seeing who can throw it furthest! There are several pubs for evening meals & drinks, I cannot name them from memory but I am sure we can find them.
If you wish to join in with this event please book your space direct with Woodyhyde Campsite, their charge is & £10 per night & please let me know you have booked so we know the numbers to expect.
It is not mandatory to arrive on a "Triple" but preferred.
Jul
23
Fri
2nd North Wales Rally

@ Station Campsite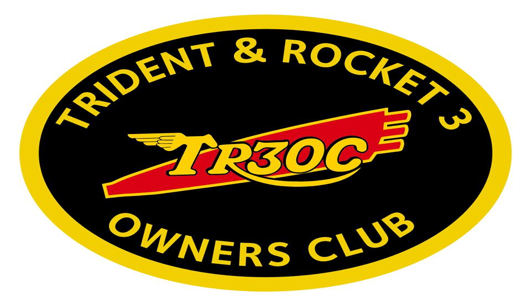 *****New dates*****
Thank you for wanting to join the North Wales branch of the TR3OC at our 2nd North Wales Rally on July 23/24/25. We are planning to spend a weekend in beautiful countryside enjoying great company, great bikes and great food and drink.
Once settled in on Friday we plan to have a quietish night at local pub 'The Grouse Inn' catching up with old friends or making new ones. On Saturday, for those who wish to participate, there will be a ride out starting at 12.00 of roughly 100 miles through the beautiful Welsh countryside riding through both mountains, moor and seaside, stopping off for refreshments along the way. If you don't fancy a ride out there are beautiful walks locally or why not take the steam train from the station adjacent to the campsite to Llangollen for some sight-seeing.
Saturday evening will involve retiring to the local pub once more where we will enjoy a BBQ, musical entertainment, talking bo**ocks and even a dance or two.
You will need to pre-book your pitch with the campsite mentioning TR3OC upon which you will receive a reduced rate of £10 per pitch (Tent, Motorhome/camper) per night (without electric) or £20 per pitch per night (with electric hook-up) There are also camping pods available at £30 per night. These are basic, no beds, but can accommodate 2 double airbeds so sleep 4 people.
We will then ask for a contribution of £10 per person towards the BBQ and entertainment.
Sunday is pack up and make your way home once more enjoying some lovely riding country.
A cooked breakfast (£7.95) is available from the pub on both mornings.
Once you have booked with the campsite please drop me an email confirming your attendance so I can keep a tab on numbers and please also include whether you require breakfasts from the pub and any dietary requirements for the BBQ.
See you all in June!
George
Carrog is located approx. 8 miles from Llangollen and 7 miles from Corwen