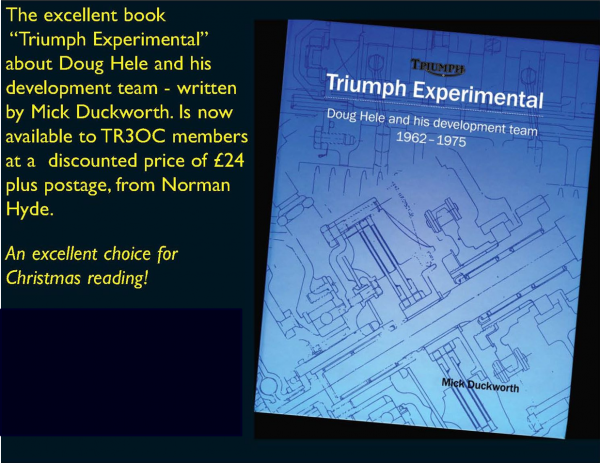 To take advantage of this offer you will need to use the offer code, which is available to club members only, by clicking here.
Beezumph 25 will be held at the Anglesey Circuit on Friday 9th September and Saturday 10th September 2016.  The club will be running the track action on Saturday and there will be a No Limits track day on the Friday.  The full programme for B25 is still being worked on but the details will be announced as soon as they are available.
Two more Triple Echo articles have been re-produced for members to view.
If you have a bike with the Conical (Comical!) Hub brake then the article from TE192 will interest you.
There is always a great deal of interest in the Quadrant prototype and who better to tell the story than Mick Duckworth in his article from TE204
Go to this page (you'll need to be logged in to gain access)